How do I get a price quote?
E mail us with your specific dates, number of guests, and preferred number of rooms and we'll send you relevant apartments with prices and availability.
What currency are the price quotes in?
All prices are quoted in US Dollars and are converted to the Shekel exchange rate on day of booking. The booking form will quote both of these currencies.
Is there a Booking Deposit?
There is a Booking Deposit of 50% of the total price of your final booking. This is to ensure your reservation. For bookings of longer than two months, we take a Booking Deposit of one month's rent.
How do I transfer the Booking Deposit?
The deposit can be sent to our bank account in either US Dollars or Israeli Shekels or via Paypal in Shekels.
Is the Booking Deposit refundable?
Our Cancellation Policy: In the event of an emergency, or unforeseeable circumstances resulting in the need to cancel your booking, your deposit will only be refunded if we are able to find other guests to fill the booked dates. JHH reserves the right to return the Booking Deposit in full or in part according to the amount of days filled after the conclusion of the lease period minus any fees incurred for paying the deposit.
When are the rest of the rental fees due?
We will send you an invoice a week before your arrival with a breakdown of the fees owed. These fees can either be paid by Bank Transfer, Paypal, or cash upon arrival. If paying cash in a foreign currency, fees will be adjusted according to exchange rate of the day of arrival.
Is there a Security Deposit fee?
For most of our apartments, there is a Security Deposit of $1000. This may vary, depending on the apartment. This fee is payable either by Paypal or Cash and can be paid in any currency.
When will my security deposit be returned to me?
On departure the apartment will be checked for any damages. Once found to be intact, your deposit will be refunded on the spot if you paid in cash. If your deposit was via by Paypal, you will receive a refund within 24 hours of checking out of the apartment.
Are there any other fees I need to be aware of?
Electricity is read on the meter in most of our apartments and charged according to the rates of the Electricity Company.
I need to alter my booked dates. Will I get a refund?
If we are able to find guests to take the dates you no longer want, we will refund your fees accordingly.
Is check-in time flexible?
As a rule check-in is between 2 – 3.00 pm Check out is at 10.00 am
Please note: We need sufficient time to clean the apartment for the next visitors, however, if at all possible we can be flexible with check-in/out times.
If you need to check in during the night, we will make an arrangement regarding key pick-up, if we are unable to greet you personally.
For early check-ins or late check-outs, depending on season and circumstance, there may be an additional half day fee. Please ask about this when corresponding with us.
Does the apartment have linen and towels?
All apartments provide guests with sheets, pillow cases, bedding and towels.
Is it possible to get the apartment cleaned during my stay?
We have an excellent team of cleaners who are happy to provide Housekeeping during your stay. Please let us know in advance if you require this service, so that we can make arrangements ahead of time.
Is there a washer/dryer?
Most apartments offer a washer/dryer. See individual listings for more information.
Do your apartments have secure internet access?
All our rentals provide secure WIFI internet access.
Is there parking nearby?
Some apartments have private parking, others offer free street parking or paid parking between 8 am and 8 pm. There is a free car park on Hamagid Street in the German Colony. Please see individual listings and ask us about paid parking methods.
Are your apartments Kosher?
Most of our apartments are Kosher. Some apartments offer separate kitchenware for non – kosher guests. This is specified with each apartment listing, but please ask about this when you contact us.
I do not keep Kosher. How will that work in your apartment?
For people who do not keep kosher, some apartments offer kitchenware specifically for Non Kosher guests, and others ask that only dairy be brought into the apartment.
Please ask us for details upon request
How do I book Extras? Tour Guides etc
Contact us via email and we will arrange everything for you.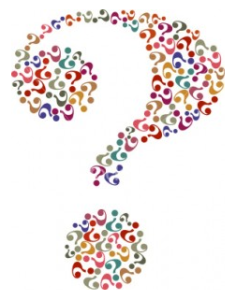 Have a question but couldn't find the answer ?
Fill in the form and we will get back to you as soon as possible.